Technology
ABP Live News Shots: Odisha Train Accident, Nepal PM's India Visit, US Debt Ceiling — Top Headl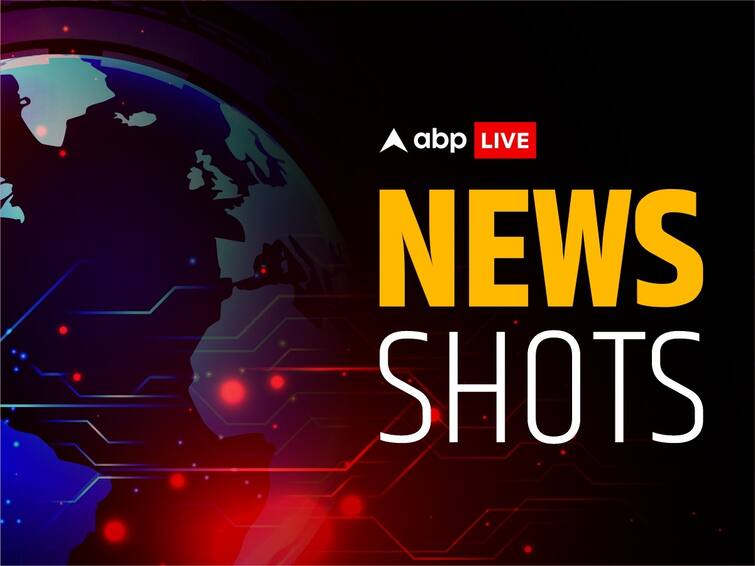 The triple train accident in Odisha shocked the nation and condolences poured in from the world over as 280 people died while nearly a thousand people were injured in the tragic incident. Prime Minister Narendra Modi visited the accident site as well as the hospital in Cuttack where the injured persons were taken. Earlier in the week, Nepal Prime Minister Pushpa Kamal Dahal 'Prachanda' signed important pacts in a bilateral meeting with PM Modi while Union Home Minister Amit Shah was in violence-hit Manipur to assess the security situation there amid sporadic arson and clashes. In an important international development, the United States averted a catastrophic default as Democrats and Republicans passed the bipartisan legislation backed by President Joe Biden.
INDIA
288 people died and around 900 passengers were injured in a tragic rail accident in Odisha's Balasore. Bengaluru-Howrah Superfast Express was on its way to Howrah when several coaches derailed and fell on the adjacent tracks. Shalimar-Chennai Central Coromandel Express was on its way to Chennai when it collided with the derailed coaches of the Bengaluru-Howrah Superfast Express. The derailed coaches of the Coromandel Express then hit the wagons of a goods train. Prime Minister visited the accident site and also met injured persons at a hospital in Cuttack. Odisha Chief Minister Naveen Patnaik on Saturday visited the accident spot. The number of casualties in Friday's railway accident reached 288 while Odisha Chief Secretary Pradeep Jena said that around 900 passengers were injured in the incident. The Indian Railways has ordered a high-level probe to ascertain the cause of the accident. Prime Minister Narendra Modi also held a meeting to review the situation, attended by Home Minister Amit Shah and senior government officials. Army columns, including engineering and medical personnel, were rushed to the accident site from installations at Barrackpore and Panagarh in West Bengal. Two Mi-17 helicopters were deployed to evacuate the injured passengers. ABP Live News Shots
India finally agreed to study Kathmandu's proposal to open more air routes between the two countries during the bilateral meeting held between Prime Minister Narendra Modi and Nepal's Prime Minister Pushpa Kamal Dahal 'Prachanda'. Both Prime Ministers also discussed the boundary dispute during the bilateral meeting, including Nepal's 2020 move to change their political map and include the disputed territories in it. The opening of additional air routes was one of the main agenda items for PM Dahal's visit to India. Jointly addressing the media at Delhi's Hyderabad House, Prime Minister Modi said both countries will work towards giving the bilateral relationship the "height of the Himalayas" referring to the Kalapani dispute. Under former Nepal PM KPS Oli's rule, the country changed its political map by including the disputed areas of Lipulekh, Kalapani and Limpiyadhura within its territory. Both sides also signed an agreement Thursday that will enable Nepal to export power to Bangladesh using India's transmission lines, in a further boost to 'Neighbour First' policy of New Delhi.
Union Home Minister Amit Shah on Thursday announced that the Union Government will constitute a Judicial Commission to probe into the incidents of violence in Manipur. The committee will be headed by a retired judge of the High Court. The Governor of Manipur will also head a peace committee with members of Civil society, he said. Meanwhile, the CBI will investigate five particular cases of violence along with one overall case to look into the conspiracy angle. He stressed that several agencies are working in Manipur to investigate the violent incidents and informed that an inter-agency unified command is being set up to ensure better and impartial coordination between the investigating agencies. "The Government has decided to set up a Judicial Commission under the chairmanship of a retired judge (of the level of the Chief Justice of High Court) to investigate all the aspects of violence, all the causes of violence and to investigate who is responsible for the violence. A peace committee under the chairmanship of the Governor will also be formed," he announced. ABP Live News Shots
WORLD
The US Senate passed bipartisan legislation backed by President Joe Biden that lifts the government's $31.4-trillion debt ceiling. This move averted what would have been the first-ever default by the US. The Senate voted 63-36 to approve the bill that had been earlier passed by the House of Representatives as lawmakers raced against the clock following months of partisan bickering between Democrats and Republicans. The Treasury Department had warned it would be unable to pay all its bills on June 5 if Congress failed to act by then. "We are avoiding default tonight," Senate Majority Leader Chuck Schumer said as he steered the legislation through his 100-member chamber. With this legislation, the statutory limit on federal borrowing will be suspended until January 1, 2025. Unlike most other developed countries, the US limits the amount of debt the government can borrow, regardless of any spending allocated by the legislature.
The Foreign Affair Ministers of the five-nation grouping BRICS (Brazil-Russia-India-China-South Africa) in a joint statement condemned the use of unilateral coercive measures producing negative effects in the developing world while they expressed concerns over the Russia-Ukraine War and conflict in Sudan. BRICS brings together five of the largest developing countries in the world. The statement came after the BRICS Ministers of Foreign Affairs and International Relations met on Thursday in Cape Town, South Africa to exchange views on major global and regional trends and issues while reaffirming their commitment to strengthening the framework of BRICS cooperation under the three pillars of political and security, economic and financial, and cultural and people-to-people cooperation. Amid worries over energy supply further aggravated by the Russia-Ukraine war, the Ministers emphasised ensuring energy security for economic development, social stability, national security, and the welfare of all nations worldwide.
After two years of Covid-19 pandemic-induced strict lockdowns, the nightlife in China has again sprung to life with music, dance, lights, and faith. Following the pandemic, believed to have originated from China, ABP News took a walk through the neighbouring country for a reality check on the ground. In the country's Yunnan Province, 100 kilometres from the China-Laos border, the people celebrate the Thai festival characterised by traditional dresses, music, and dance. The locals, most of them Thai, come to a spot and take a circumambulation around the bonfire and then immerse lotus-like flowers in the river, much like immersing diyas during the festival of Diwali in India. Rajeev Lodha, an Indian tourist described the festival as an amalgamation of Indian festivals, Holi and Diwali.  ABP Live News Shots
SPORTS
Chennai Super Kings (CSK) defeated Gujarat Titans (GT) by five wickets (DLS) in rain-hit thriller to win their fifth IPL title in a row at the Narendra Modi Stadium in Ahmedabad on Monday (May 29). It was a last-ball finish from Ravindra Jadeja, who hit a four off Mohit Sharma's final delivery, to seal a historic win for Chennai. The summit clash was stopped due to heavy rain after which Chennai got a revised target of 171 in 15 overs; 4 overs of powerplay and a maximum of 3 overs per bowler, with both time-outs intact. 

In a remarkable display of their Europa League prowess, Sevilla once again demonstrated their winning formula by triumphing over Roma in a thrilling final. The match, held in Budapest, ended in a 1-1 draw after extra time, with Paulo Dybala scoring for Roma and Gianluca Mancini unintentionally netting an own goal for Sevilla. The tension-filled game reached its climax in a penalty shootout at the vibrant Puskas Arena. It was there that Sevilla's goalkeeper, Yassine Bounou, emerged as the hero by making two crucial saves, securing their victory and maintaining their flawless record of seven out of seven wins in the competition's finals. ABP Live News Shots
In preparation for the highly significant World Test Championship (WTC) final, the International Cricket Council (ICC) has officially announced that the Dukes ball will be used for the fixture. This decision adds an additional challenge for both teams, as they must adapt to the unique characteristics and difficulties presented by the Dukes ball. Unlike the Kookaburra ball, which is primarily machine-stitched, the Dukes ball is meticulously hand-stitched. This hand-stitching process results in more prominent and long-lasting thread on the ball's surface. Consequently, the Dukes ball is renowned for its enhanced ability to swing, making scoring runs a more formidable task for the batters. India and Australia will play the WTC Final 2023 at the Oval, London from June 7-11.
BUSINESS
India's manufacturing activities in May advanced further and hit a 31-month high on new orders and favourable market conditions, which in turn generated more employment opportunities, a monthly survey said on Thursday. The seasonally adjusted S&P Global India Manufacturing Purchasing Managers' Index (PMI) rose from 57.2 in April to 58.7 in May, hinting the strongest improvement in the health of the sector since October 2020. The PMI data in May pointed to an improvement in overall operating conditions for the 23rd straight month. In PMI parlance, a print above 50 means expansion while a score below 50 indicates contraction. ABP Live News Shots
The production growth of India's eight key infrastructure sectors slowed down to a six-month low of 3.5 per cent in April 2023 because of a decline in the output of crude oil, natural gas, refinery products, and electricity. In April last year, the core sector growth recorded 9.5 per cent, while in March 2023 the key infra sectors clocked a growth rate of 3.6 per cent. The growth rate in April 2023 is the lowest since October 2022 when the sectors expanded by 0.7 per cent. According to the release, coal production growth declined to 9 per cent in April this year, according to the official data released on Wednesday. Fertiliser production soared by 23.5 per cent, steel by 12.1 per cent and cement output by 11.6 per cent in April, the data showed. The Eight Core Industries comprise 40.27 per cent of the weight of items included in the Index of Industrial Production (IIP).
India's gross domestic product or GDP expanded by 6.1 per cent in the fourth quarter (Q4) of fiscal year 2022-23, according to the official data shared by the National Statistical Office (NSO). For the entire FY23, the growth rate came in at 7.2 per cent. In Q4FY22, gross domestic product (GDP) growth was 4 per cent. The growth in real GDP during 2022-23 is estimated at 7.2 per cent as compared to 9.1 per cent in 2021-22, while nominal GDP or GDP at Current Prices in the year 2022-23 is estimated to attain a level of Rs 272.41 lakh crore, as against Rs 234.71 lakh crore in 2021-22, showing a growth rate of 16.1 per cent, according to the release. In Q3FY23, the GDP growth rate was 4.4 per cent, while it was 6.3 per cent in Q2FY23, and 13.2 per cent in Q1FY23. ABP Live News Shots
TECH
With Apple set to host this year's iteration of the Worldwide Developer Conference (WWDC) 2023 on June 5 where company CEO Tim Cook is likely to start the event with his keynote speech, the details of its much-awaited AR/VR headset have leaked ahead of the purported launch. Apple's XR headset is likely to have micro-OLED displays with a peak brightness of more than 5,000 nits, according to Ross Young, CEO of Display Supply Chain Consultants. The leaked peak brightness in the display of Apple's XR headset is much higher than an iPhone 14 Pro's panel with a maximum brightness of 2,000 nits.
With more than 2 billion active users worldwide, Meta-owned WhatsApp is clearly the most popular messaging app globally. However, WhatsApp users are hit by a new bug which is causing the app to crash. When WhatsApp users are clicking on the link "wa.me/settings", the users are led to a crash loop on Android smartphones. This bug that is causing WhatsApp on Android to crash was first discovered by PandyaMayur on Twitter and it was explained by Brute Bee.
A new study has found that gaming is considered a primary or secondary source of income by many, indicating a significant shift towards professional gaming. According to the study, 83 per cent of respondents view gaming as either a primary or secondary source of income, indicating a significant shift towards professional gaming. Among them, 39 per cent consider gaming as their primary source of income, while 44 per cent see it as a secondary source. The research highlights how gamers are leveraging improved skill sets to earn better incomes, encouraging them to pursue gaming as a profession.
SCIENCE & HEALTH
Four participants selected by NASA will stay in a Mars-like habitat for a year, starting from June this year. The habitat, located in NASA's Johnson Space Center in Houston, will simulate the Martian surface. The mission is called CHAPEA, which stands for Crew Health and Performance Exploration Analog. NASA has planned three one-year Mars analogue missions, CHAPEA being the first of these. The four crew members — Kelly Haston, Ross Brockwell, Nathan Jones, and Alyssa Shannon — will live and work in a 3D-printed, 1,700-square-foot habitat. The habitat will simulate the challenges humans are likely to face when they fly to Mars in the future. These challenges include limited resources, damaged equipment, delayed communications, and environmental stress. ABP Live News Shots
NASA's James Webb Space Telescope (Webb) has spotted a huge water vapour plume erupting from Enceladus, one of Saturn's moons. Enceladus is an ocean world about four per cent the size of Earth. The plume spans more than 9650 kilometres, which is nearly equivalent to the distance between Los Angeles, California, and Buenos Aires, Argentia. This is the first time researchers have observed such a water emission over such a huge distance. With the help of Webb's observation, scientists have obtained, for the first time, a direct look at how the water emission feeds the water supply for the entire system of Saturn and its rings.
Chandrayaan-3: The Indian Space Research Organisation (ISRO) is set to launch Chandrayaan-3 in July this year, ISRO Chairman S Somanath said in late May. Chandrayaan-3 is the succeeding mission to Chandrayaan-2. The primary objective of Chandrayaan-3 is to put a lander and a rover on the Moon's highlands near its south pole, and to demonstrate end-to-end landing and roving capabilities. ISRO will use Chandrayaan-2 as a backup relay. Chandrayaan-3 will be launched using the Geosynchronous Satellite Launch Vehicle Mark III (GSLV-Mk III), also called the Launch Vehicle Mark III (LVM3), from Satish Dhawan Space Centre, Sriharikota, Andhra Pradesh. ABP Live News Shots
ENTERTAINMENT
Sharwanand and Rakshita Shetty's wedding festivities have begun. As the two are all set to tie the knot today in a grand wedding celebration in Jaipur, videos of their wedding ceremonies like haldi have been doing the rounds on social media. Sharwanand and Rakshita will be married at Leela Palace in Jaipur, Rajasthan among friends and family. The two, who have been engaged since January 26, are all set to finally tie the knot. Videos and clips from the sangeet and haldi ceremony have begun doing the rounds on social media. ABP Live News Shots
The three members of the K-pop trio EXO want to break their exclusivity agreements with SM Entertainment. According to recent reports, Baekhyun, Xiumin, and Chen's attorneys at the Lin law firm informed SM Entertainment that their exclusive contracts will be terminated. The three EXO members have asked for records many times that show all three artists' payments and earnings from March through May. Baekhyun, Xiumin, and Chen reportedly asked for "clear and transparent records" of the company's earnings, according to a report in All Kpop. But SM Entertainment allegedly refused to do so. SM Entertainment allegedly forced the singers to sign lengthy exclusive contracts spanning 12–13 years, according to the artists' attorneys.
'That '70s Show' actor Danny Masterson has been found guilty of raping two women in his Hollywood Hills home on Wednesday. He was convicted by the court in 2003 of raping two women. Masterson was taken into custody and faces a sentence of 30 years to life in prison. Greg Risling, a spokesman for the Los Angeles County District Attorney's office, reported that a jury was unable to reach a verdict on another allegation that Masterson raped a third woman between 2001 and 2003. ABP Live News Shots
Check out below Health Tools-
Calculate Your Body Mass Index ( BMI )