Technology
'Had To Become Own Role Model': Women In Tech Talk Gender Gap, Ideal Work Environment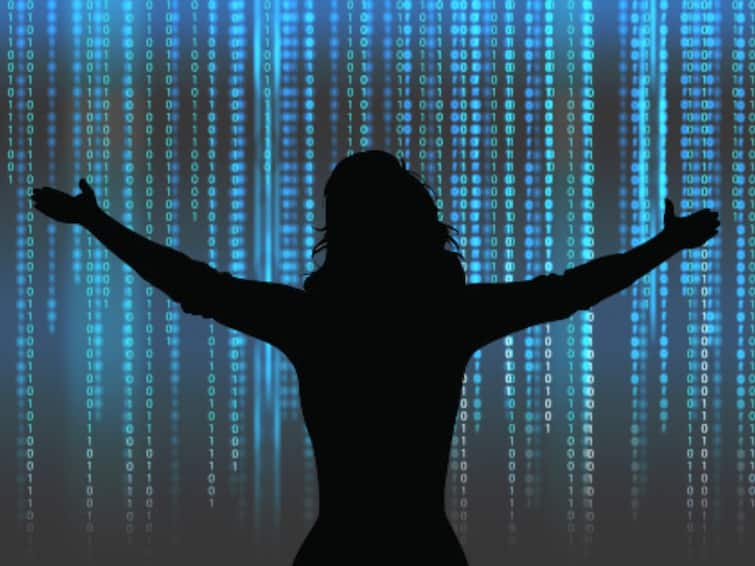 When it comes to entrepreneurship, women are no strangers to the "glass ceiling". The current gender gap in the Indian technology sector is definitely real, and despite women founders are managing to break stereotypes, the numbers still stack up against them.
Let's look at the positive numbers first. As per a recent study by TiE Delhi-NCR, Zinnov, Google, NetApp, and IAN, 57 per cent of women-founded startups are in BFSI, EdTech, healthcare, and retail sectors, and are marked by notable VC-led investments. About 43 per cent of women-founded startups are B2B outfits, which goes against the popular belief that women are only keener on founding consumer-facing firms. Lastly, the study revealed that 8 per cent of women-founded startups are DeepTech (compared to 11 per cent of all male-founded startups deal with DeepTech).
Despite such impressive numbers, the study also showed that out of the nearly 28,000 startup companies in India, only 18 per cent boast of women founders. In the last three years, women founders have faced an investment loss of $3.7 billion.
Another study conducted by the non-profit CFA Institute shows that the IT sector saw the highest female participation rate of 30 per cent during FY21-22. That was only followed by the financial services sector, at 22.4 per cent. However, even this report showed some depressing numbers when it comes to career progression in the tech sector.
The report revealed that in the IT sector, women accounted for just 27 per cent of total employees, out of which only 8.3 per cent were a part of key management personnel.
According to VMinclusion Taara, one of India's largest free-of-cost upskilling programmes organised by cloud computing platform VMware and non-profit Women Who Code, the country's IT sector sees nearly 50 per cent of women drop out of the active workforce after nearly five to eight years of service, and do not return to work due to other commitments.
Since technology itself, and its related jobs, evolve at a blindingly fast pace, women who actually leave the job struggle to re-enter the sector. As per a report by the Centre for Talent Innovation, nearly 91 per cent of women wish to come back to work, while up to 45 per cent just can't spot the right opportunities.
Why Does The Gender Gap Exist?
Given India's largely patriarchal societal structures, there are several factors that made the gender gap so apparent in the country. As per a NASSCOM blog, these are the factors that led to it:
High cost of education and training — disadvantage to many women.
Lack of women in leadership roles in the tech sector — an oxymoronic scenario.
Lack of flexible working arrangements and childcare facilities in most establishments, which majorly hampers the work-home balance, especially for women.
Last, but definitely not the least, the prevalent cases of casual sexism and serious sexual harassment/discrimination in workplaces.
How Have Women Tackled The Gender Gap?
To understand how difficult it is to actually break through the gender glass ceiling, ABP Live spoke to several women leaders and key role players in tech.
"To overcome the hurdles I faced, I had to take several steps both personally and from a business perspective," said Zaiba Sarang, who is the co-founder of iThink Logistics, a tech-enabled end-to-end multiple courier aggregator shipping platform. "On a personal level, I had to find my own sources of inspiration and motivation since there were few women in leadership roles within the logistics industry that I could look up to. Instead, I had to become my own role model and rely on my ideas and my team as a support system to elevate myself to a leadership position," she said.
"From a business standpoint, one of the major challenges we encountered was hiring the right talent," Sarang added. "Finding and hiring the right resources at the right place and time was a significant challenge for us. We had to develop effective recruitment strategies, network extensively, and refine our selection processes to ensure we were bringing in the right people for our team."
Preeti Goel, who is the Group Engineering Manager at Microsoft, said when she started her career in tech back in 1997, the gender ratio in the industry "was heavily skewed, with a striking ratio of 10:90 between men and women".
"During my time at IIT-Kanpur, there was only one women's hostel and more than ten boys' hostels, highlighting the stark underrepresentation of women in the field. This stark underrepresentation of women in the field was evident not just in educational institutions but also in the companies I worked for. I often found myself being the first woman to join tech teams and working with managers who had never previously had women employees," she recalled.
"While I was fortunate to have the support of some incredible colleagues and mentors, I also faced unique challenges that are often overlooked by men. Speaking up in a room full of men and navigating the dynamics to avoid unnecessary attention became a constant balancing act," said Goel. "Women often face more barriers when seeking promotions and recognition, as the validation they seek may not be readily available in a male-dominated industry. This, along with the fact that women historically seek more validation from society, puts an increased hurdle for them to put themselves out for promotion, they tend to seek mentorship more than sponsorship. The work culture of long hours and late-night sessions presented an additional hurdle for women, as concerns about personal safety lingered in the back of our minds."
So, what did Goel do?
"I invested in myself by continuously learning and upskilling. Despite having a PhD in Computer Science, I recognised the importance of staying updated with industry advancements. I made efforts to brush up on my skills and familiarise myself with emerging technologies."
She added: "I actively sought out mentorship and support from my network. I reached out to colleagues, industry professionals, and mentors who could provide guidance and insights into navigating the tech industry. Their advice and support helped me gain confidence and overcome self-doubt."
In An Ideal World…
There are several organisations and collectives that are working towards bridging the gender gap in tech, including the likes of TiE and VMware, lending a helping hand as and when needed. But what might an ideal working environment be like for women in tech?
"Currently, whether we like it or not, there is always an unconscious bias towards gender," said Sunitha Chandrasekaran, Senior Manager (Software Engineering) at Sabre, a travel tech solutions company. "I aspire to create a work environment where women don't have to work twice as hard to be recognised for their contributions. A place where they don't feel compelled to behave differently from their natural inclinations to demonstrate their potential for leadership."
For Dr Deepika Malwal, IP Manager at nanotech firm Log9 Materials, an ideal workplace would let women be "confident and enthusiastic". "Higher authorities should take care that women are given equal opportunities to prove themselves as men employees get. Due to the diversity of the employees, we cannot be sure about anybody's mentality, so if some discrimination happens, there should be a women's cell in the company to which women can report and get some solutions," she said.
"The ideal scenario would be where women no longer face stereotypical gender-based discrimination in their work environment," said Shiksha Singh, Product Manager at crypto exchange Mudrex. "To achieve this, organisations and society should promote gender equality, provide equal opportunities for women in tech, and foster an inclusive and supportive culture."
She added: "Encouraging diversity in leadership roles, implementing unbiased hiring practices, and creating mentorship programs can also significantly eliminate these challenges and create a more equitable tech industry."
Subscribe And Follow ABP Live On Telegram: https://t.me/officialabplive