Gaming
Street Fighter 6: Release Date, Price, Characters, Review, Everything Else You Need to Know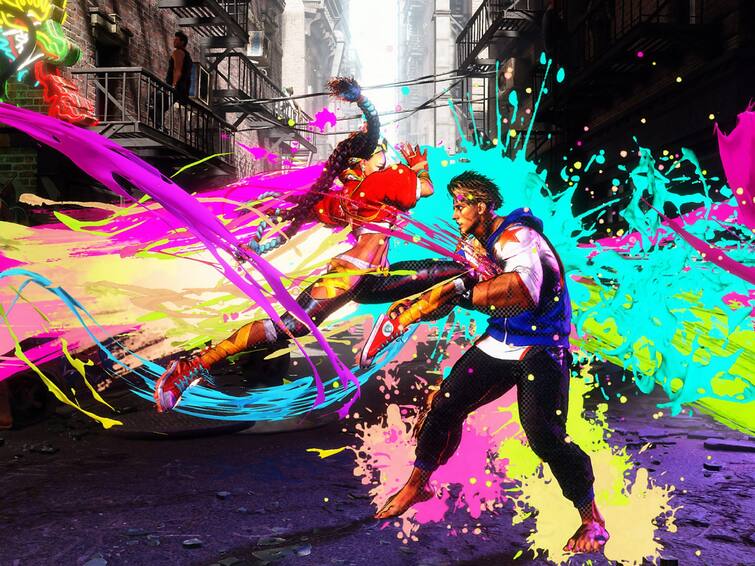 Street Fighter 6: Release Date, Price, Characters, Review, Everything Else You Need to Know
Street Fighter 6, the much-awaited instalment to Capcom's long-running arcade fighter series, is set to release today across multiple platforms. Bringing back iconic characters such as Chun-Li, Ryu, Guile, and Zangief, Street Fighter 6 also introduces a handful of new characters, each with their own unique attributes and moves. If you are a fan of arcade fighters, check out this quick roundup of must-know details before picking up your copy of Street Fighter 6.
Street Fighter 6 Release Date
Street Fighter 6 launch date is set for June 2. The game will hit these platforms — PC, PS4, PS5, and Xbox Series X/S. An arcade version of the game will be released by Japanese game-maker Taito sometime later this year.
Street Fighter 6 Price
Street Fighter 6 is available in three editions: Standard Edition (PS4 and PS5 versions included), Deluxe Edition (PS4 and PS5 versions + Year 1 Character Pass), and Ultimate Edition (PS4 and PS5 versions + Year 1 Ultimate Pass).
Standard Edition price is set at Rs 3,999. Street Fighter 6 Deluxe Edition price is set at Rs 5,999. Lastly, Ultimate Edition price is set at Rs 7,599. These prices are applicable across all platforms.
Street Fighter 6 Characters
As mentioned earlier, Fighter 6 will see the return of several popular characters: Blanka, Dee Jay, Guile, Juri, Cammy, Dhalsim, Ken, Luke, Ryu, Chun-Li, E. Honda, and Zangief. The slate of new characters include: Lily, Marisa, Jamie, JP, Kimberly, and Manon.
Later on, as part of Year 1 DLC, these characters will be available to download: A.K.I, Akuma, Ed, and Rashid.
Street Fighter 6 Gameplay
Street Fighter 6 will feature a similar linear arcade fighting as seen in the previous games, with upgraded graphics and details. Players can explore three modes: Fighting Ground, World Tour, and Battle Hub.
Fighting Ground mode will be the classic one, allowing players to check out online battles of couch face-offs. The arcade and training mode will also be a part of Fighting Ground.
World Tour will allow users to create a customized player and embark on a story mode to become the top fighter.
Lastly, Battle Hub will act as the online lobby for the game and will allow users to take on ranked matches and check out more online elements.
Street Fighter is Best For Us
Street Fighter is a well-known and enduring series of fighting games that has developed a sizable fan base globally. The fighting game genre and the gaming industry as a whole have been greatly influenced by Street Fighter, which is well known for its competitive gameplay, wide character roster, and strategic features.
The franchise's captivating gameplay features, which priorities time, accuracy, and strategic decision-making, are responsible for its success. Over the years, the series has incorporated a number of cutting-edge elements, including as special attacks, combo systems, and distinctive character skills, which have influenced the fighting game genre.
The effect of Street Fighter goes beyond the world of video games. Characters from the series, including Ryu, Chun-Li, and Ken, have made substantial contributions to popular culture and have become recognizable icons.
Street Fighter events and tournaments are held all over the world, drawing talented players and ardent supporters.
There is no denying the enormous influence and ongoing popularity of Street Fighter throughout the gaming world, despite the fact that the concept of "best" is arbitrary and changes across individuals. It is a cherished franchise for many players due to its extensive history, challenging gameplay, and wide awareness.
Street Fighter 6 Review
At the time of writing, Street Fighter 6 received largely positive reviews from publications and gamers alike. On Metacritic, Street Fighter 6 managed to score 93/100 for PC, 92/100 for PS5, and 89/100 for Xbox Series X.