Technology
Top Tech News Today: Apple Saket And BKC Stores Earning Rs 22-Rs 25 Crore, OnePlus Says Committ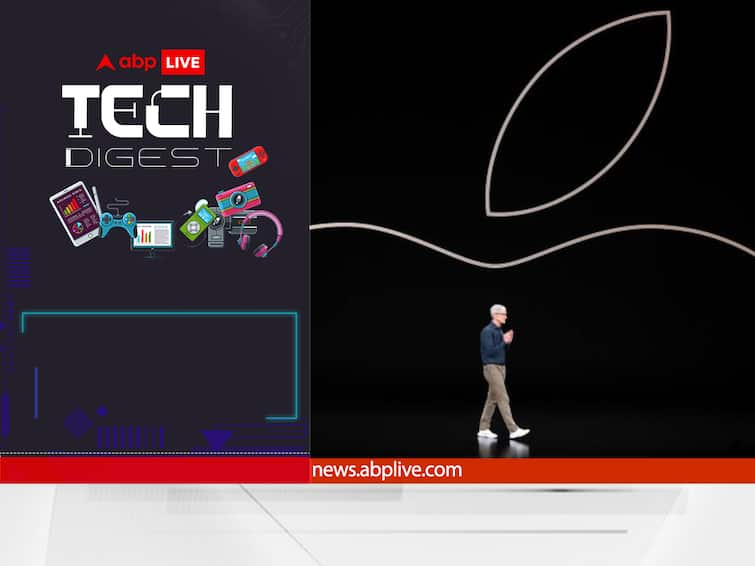 Apple Saket And BKC Stores Earning Rs 22-Rs 25 Crore
Apple started a new chapter in India with its first official stores in Mumbai and Delhi in only late April and the stores have grossed monthly sales of around Rs 22 crore-Rs 25 crore each, said a report by the Economic Times on Thursday. Apple BKC store in Mumbai and Apple store in Saket have been paying Rs 42 lakh and Rs 40 lakh, respectively, as rent.
Click here to read the full story.
OnePlus India Says Committed To India After Navnit Nakra Quits
Navnit Nakra, the CEO of OnePlus India, has stepped down from his role to "follow his passion". However, the handset maker has said it will "continue to strengthen its focus in India". Earlier in 2021, the handset maker had elevated Nakra, the then Vice President, Head of Sales and Chief Strategy Officer of OnePlus in India, to its India CEO and Head of OnePlus India region.

We May See 'Several' Mac Launches At WWDC 2023
Apple may launch several "Macs" at its annual Worldwide Developer Conference (WWDC) 2023, according to Bloomberg's Mark Gurman. The tech giant is set to host WWDC 2023 on June 5, which is just days away. Usually, WWDC sees the announcement of Apple's software offerings, including updated variants of iOS, iPadOS, macOS, watchOS, and tvOS. Additionally, Apple also announces its updated range of MacBook models at the event. This year's edition of WWDC is more interesting as Apple is likely to announce its much-awaited AR/VR headset.
WhatsApp Launching Global Security Center

WhatsApp on Thursday announced it is launching a new global Security Center which will be a one-stop shop for users to learn more about how to protect themselves against spammers, scams and frauds and unwanted contact. In a bid to put a check on spammers and unwanted contacts, the Meta-owned company has created a new Security Center page to build awareness about the various safety measures and in-built product features that empower its users to take control of their safety as well as more information on the "behind-the-scenes" technology.
Amazon Faces $5.8-Million US FTC Settlement Over 'Spying' Ring Doorbell Camera
The US Federal Trade Commission (FTC) has announced a $5.8 million settlement with Amazon.com's Ring doorbell camera unit after a former employee was found to have spied on female customers in 2017 using cameras placed in bedrooms and bathrooms. The settlement also includes a separate $25 million payment by Amazon to resolve allegations of violating children's privacy rights related to Alexa recordings. As reported by Reuters, these settlements are part of the FTC's ongoing efforts to hold Big Tech accountable for prioritising data collection profits over privacy concerns. 

74% Workers In India Worried About AI Replacing Their Jobs
With generative artificial intelligence like ChatGPT and Brad AI garnering public attention, a Microsoft report has revealed that 74 per cent of Indian workers have expressed concerns about AI replacing their jobs. Although, the 'Work Trend Index 2023' report by Microsoft also highlights that over 83 per cent of respondents are willing to delegate tasks to AI in order to reduce their workloads. AI chatbots replacing or reducing human workforce requirements has been a cause of concern for many, especially those engaged in back office jobs.