Technology
Top Tech News Today: Edit Message For WhatsApp Windows Desktop App, Centre's Response To Jack D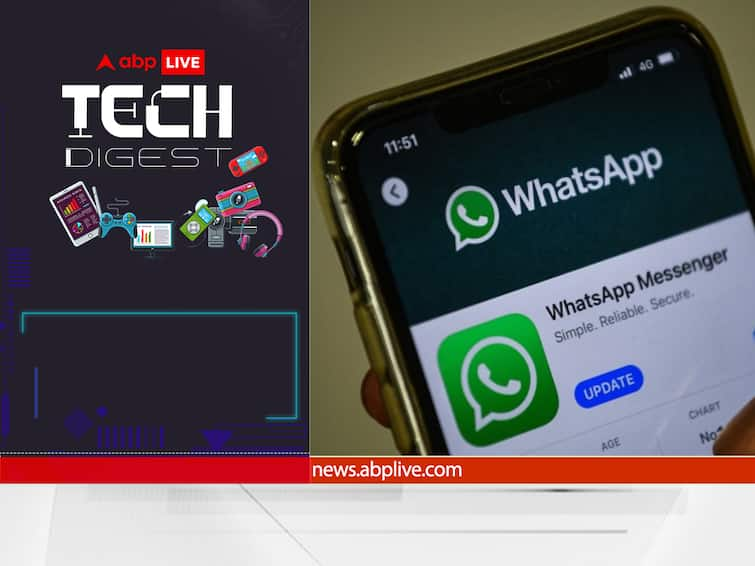 WhatsApp Bringing Edit Message Feature For Windows Desktop App
https://bloggingphrase.com/ WhatsApp is working to bring an edit message feature for the Windows desktop app, according to WhatsApp beta testing site WABetaInfo. The site mentioned that WhatsApp is now rolling out a message editing feature, and it's available for some beta testers. Meta-owned WhatsApp is the world's most popular messaging platform with more than 2 billion users globally. Courtesy of the latest update available in the Microsoft Store, some beta testers will be finally able to edit messages.
'Outright Lie': Centre On Jack Dorsey's Claims That Twitter Was 'Pressurised'



Centre has responded to Twitter co-founder Jack Dorsey's claims that the Indian government 'pressured' the micro-blogging platform to 'block' some accounts during farmer protest. Union Minister of State for Electronics & Technology Rajeev Chandrasekhar termed the allegation as an 'outright le' adding that 'no one went to jail nor was Twitter shutdown'. Chandrasekhar further said that Twitter regime under Dorsey had a problem accepting the sovereignty of Indian law.
OnePlus Nord 3 Launching Soon?
With the OnePlus Nord 2 set to turn two years old in July, it is perhaps time to get ready for the launch of its successor, the OnePlus Nord 3. Now, thanks to the fresh marketing renders of the OnePlus Nord 3, the smartphone's colour options and full design has been revealed. Some reports suggest that the OnePlus Nord 3 will be a rebranded version of the OnePlus Ace 2V that was unveiled in China.
Reddit Faces Outage Due To Major Protest

Social discussion forum Reddit faced outages as thousands of Reddit communities launched a protest against its policy to implement API pricing changes or charge third-party apps for data access. As many as 7,000 Reddit communities, which have millions of subscribers, are protesting against new API pricing changes that could kill off third-party apps, media reports say.
Israel Military To Arm AI To Detect Incoming Rocket Attacks

During the recent conflict in Gaza, Israeli commanders utilised a new tool called "Knowledge Well," which provided real-time information about Palestinian rocket launches. This platform, similar to WhatsApp, offered details on the location, frequency, and range of the rocket launches. Looking ahead to future confrontations, Colonel Eli Birenbaum, head of the military's operational data and applications unit, plans to employ artificial intelligence (AI) aggregation to predict rocket barrages. In an interview with Reuters, he expressed his desire to leverage information effectively to enhance the capabilities of the forces in the field.