Technology
Top Tech News Today: iPhone 15 Series To See Strong Sales Despite Price Hike, Meta's Metamate A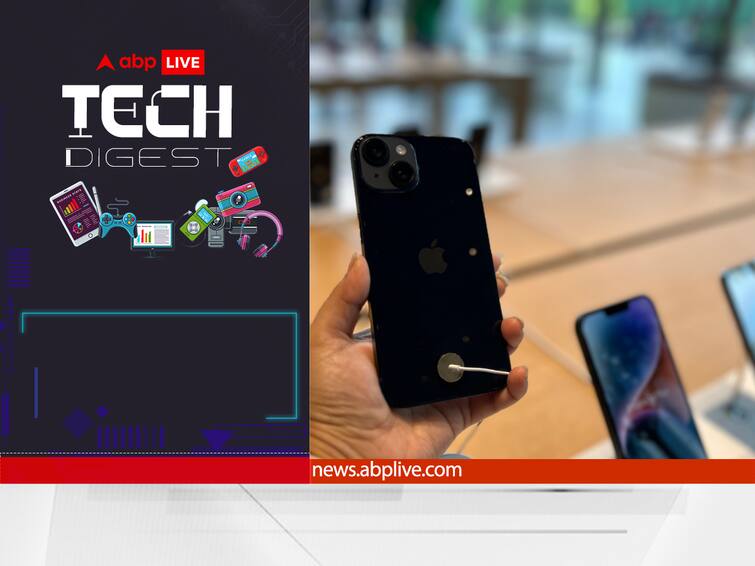 iPhone 15 Series To See Strong Sales Despite Price Hike
Apple is likely to increase the average selling price (ASP) of the upcoming iPhone 15 series with the prices of the iPhone Pro models expected to be hiked by up to $200 and yet, the iPhone 15 lineup will witness strong sales, according to famed Wall Street analyst Dan Ives, as quoted by CNBC. The Apple iPhone 15 series is likely to be unveiled this fall as the successor to the current-generation iPhone 14 lineup.
The upcoming iPhone 15 series will be priced higher than the current iPhone 14 line, according to Ives and the ASP of the iPhone 15 lineup will be $925 or roughly 76,300, says a report by Business Insider citing a research note issued by Ives. This is not the first time an analyst is predicting a price hike in the upcoming iPhone 15 series.
Meta's Metamate AI Chatbot Is Here
In a bid to take on AI chatbot rivals, Facebook parent Meta has unveiled its own artificial intelligence (AI) chatbot named Metamate, media reports say. The social networking giant recently gave a sneak peek into its "incredible breakthroughs" in AI and gave a hint at unveiling a productivity assistant for its staff. Metamate is currently being introduced internally to a small group.
IT Ministry Probing CoWIN Vax 'Data Leak'



The Ministry of Electronics and Information Technology is said to be probing the alleged Covid-19 vaccination data leak issue. A Telegram account was reportedly found sharing personal information of high-profile politicians from across political parties, media personalities, and senior bureaucrats, apart from regular CoWin-registered users due to an alleged data leak. Saket Gokhale, national spokesperson of the Trinamool Congress, on Monday, claimed that the bot allegedly revealed personal information of Rajya Sabha MPs Sanjay Raut and Derek O'Brien, former Union Minister P Chidambaram, Congress MPs Jairam Ramesh and KC Venugopal among others.
Samsung Galaxy S23 FE Launch Sooner Than Expected



The launch of the Samsung Galaxy S23 FE, the next iteration in Galaxy S Fan Edition (FE) series is likely to happen later this year and its camera and battery specifications have surfaced. The Galaxy S23 FE with model number SM-S711 may arrive with a 50MP camera and Samsung's in-house Exynos 2200 chipset. The Galaxy S23 FE will be a successor to the Galaxy S21 FE that was unveiled two years back. Samsung had skipped the launch of the Galaxy S22 FE edition due to the global chipset crisis, reports suggested.
London Tech Week: UK PM Sunak Urges To Embrace AI Opportunities



UK Prime Minister Rishi Sunak is set to address tech leaders on Monday during the start of London Tech Week, urging them to recognise and embrace the opportunities and challenges presented by artificial intelligence (AI) in order for Britain to maintain its position as a leading tech capital. In advance extracts released by his office, Sunak emphasised the shifting landscape of technology, stating, "We must act – and act quickly – if we want not only to retain our position as one of the world's tech capitals…but to go even further, and make this the best country in the world to start, grow and invest in tech businesses."
Former Samsung Executive Indicted By South Korea



A former executive of Samsung Electronics has been indicted by South Korean prosecutors over allegations of stealing the company's technology to establish a chip factory in China. The individual, who had previously held a vice president position at SK Hynix, is accused of illicitly acquiring Samsung's data between 2018 and 2019 to construct a factory in Xian, China, according to a statement released by the Suwon District Prosecutors' Office.
Twitter Refusing To Pay Google Cloud Bills



Twitter is currently in a dispute with Google Cloud as its contract with the cloud provider is up for renewal this month, according to a report by Platformer. Twitter's refusal to pay its Google Cloud bills could potentially have severe consequences for the company's trust and safety teams, as per the report. Prior to Elon Musk's involvement with Twitter, the social media platform had entered into a multi-year agreement with Google that encompassed various aspects, including combating spam and ensuring account security.
Stay tuned to ABP Live for more tech and gadgets news.